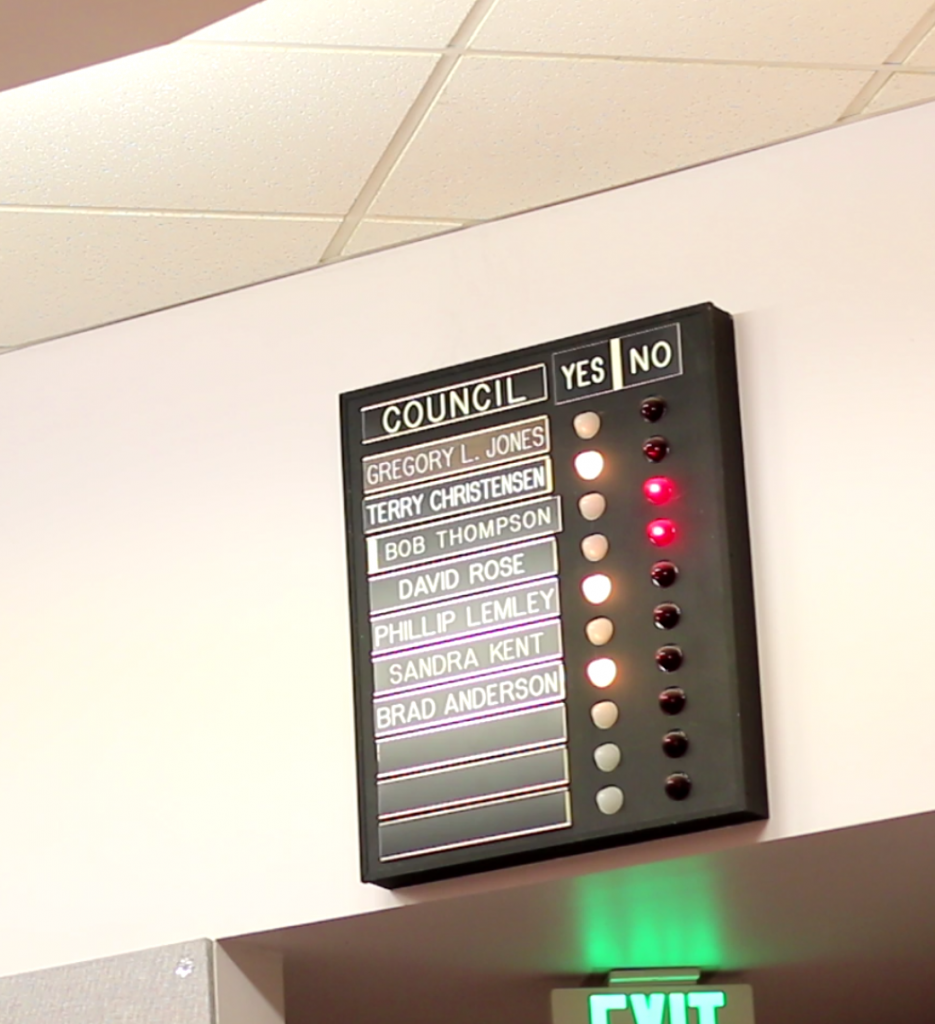 Richland, WA City Council votes to ban the creation of marijuana businesses.
Terry Christensen Voting Yes for the ban.
Bob Thompson Voting No for the ban.
David Rose Voting No for the ban.
Phillip Lemley voting Yes for the ban.
Brad Anderson Voting Yes for the ban.
Gregory L. Jones and Sandra Kent were not present at the council meeting.
The new ordinance amends the Zoning regulations to implement the prohibition of the creation of marijuana business and is as follows:
23.08.100 Prohibited uses.
A. In addition to uses that are specifically prohibited in Sections 23.14.030, 23.18.030,
23.22.030, 23.26.030, 23.28.030, 23.20.020 of this Title, the following uses are also
prohibited:
Marijuana-related land uses, including marijuana retail sale, production or processing
facilities, collective gardens and/or dispensaries as may be allowed under state law are
expressly prohibited from locating or operating in any zone with the City of Richland.
B. No land use shall be permitted or authorized which is determined by the planning
manager to be in violation of any local, state, or federal law, regulation, code or
ordinance.