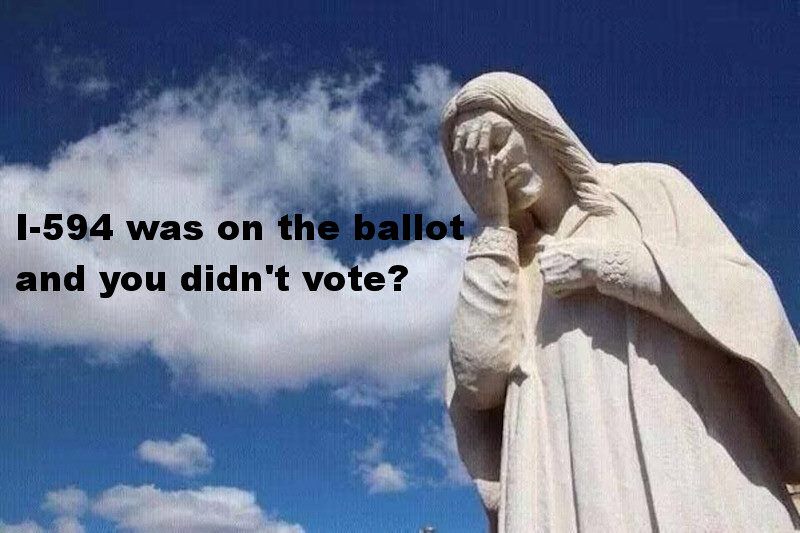 While the people were mesmerized by the Republicans gaining a majority in the U.S. Senate and while the people of Washington's 4th congressional district are watching the votes come in for Didier and Newhouse, a super minority of individuals in the state voted in I-594.
I believe confidence was high that groups like the Citizens Committee for the Right to Keep and Bear Arms, the National Rifle Association, National Association for Gun Rights, and Gun Owners of America had done the work necessary to prevent passage of I-594.
Which seems to be what the downfall was for those that oppose I-594. Voter Turnout is only around 42.5%, or currently about 1.7 million ballots turned in. That is out of about 3.9 million registered voters in the state of Washington. The population of the state is around 7 million.
It would appear that around 2.2 million voters stayed home this election, and another 2 million or so, depending on circumstances, that weren't registered to vote and did not vote this election.
It appears there is a lot of work to be done that wasn't done. People were convinced one way or another that these groups had done the work, yet there are millions of potential voters either not reached, not bothered, or not registered to vote.
It's time to be skeptical, not just for supporting or opposing initiatives, but also when having a preferred party as a majority in any level of government.